Summary
A detailed project posting is critical to enable quick and relevant matches with high-quality Experts on the Catalant platform. This document is intended to guide you through the process of structuring and scoping a project. Take time to think through the following categories and questions before posting your work. Here are some Detailed Project Posting Examples that may help!
Project Posting Examples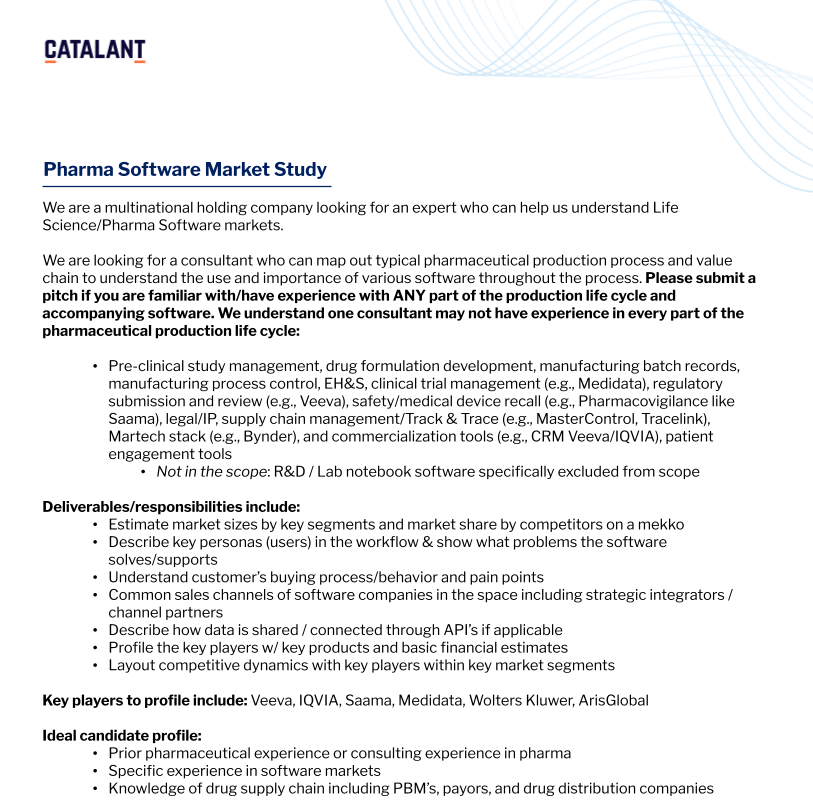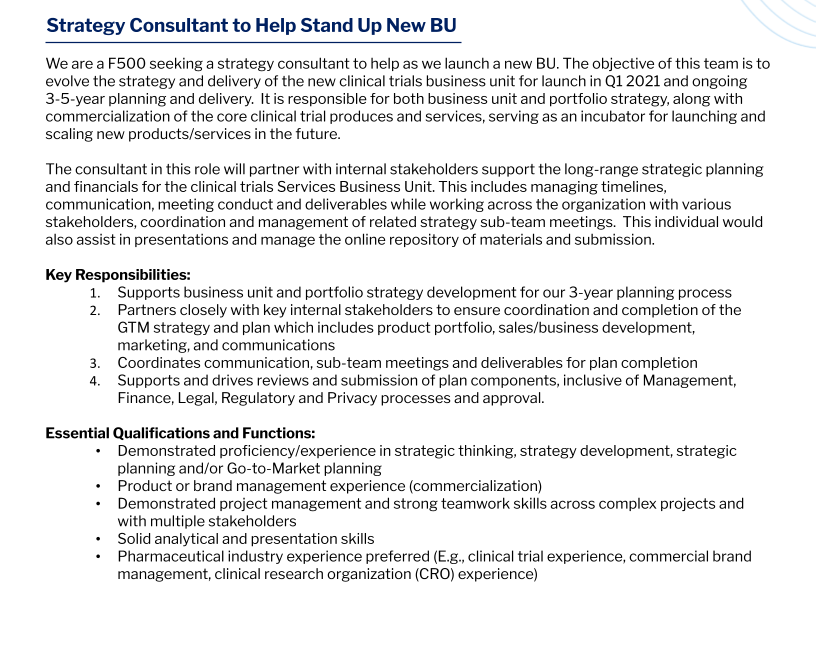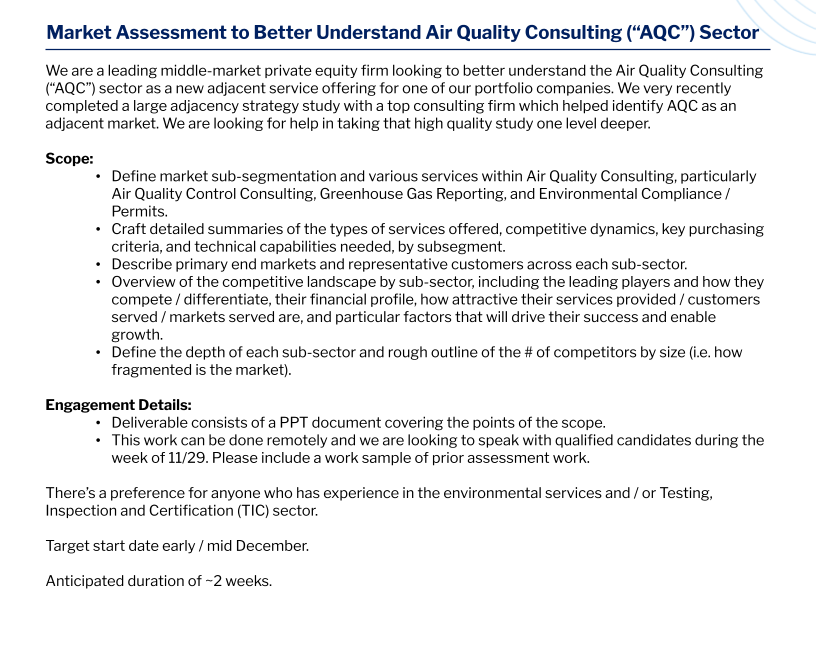 Not sure where to get started? Click HERE to complete a Sales Contact Us Form or email support@gocatalant.com for customer support.