The scoping call enables both the client and the expert to evaluate the opportunity to work together: the client can better evaluate the expert's experience and narrow the list of expert candidates, and experts can gather information about the client's needs in order to further scope the project.
Proposing a Call
Clients can propose a call with experts by clicking "Propose Call" in the workspace and selecting their availability.
Prepare for the Call
Once a time to speak is confirmed, clients can save the calendar invite via email or on the workspace. The calendar invite will include the the dial-in information.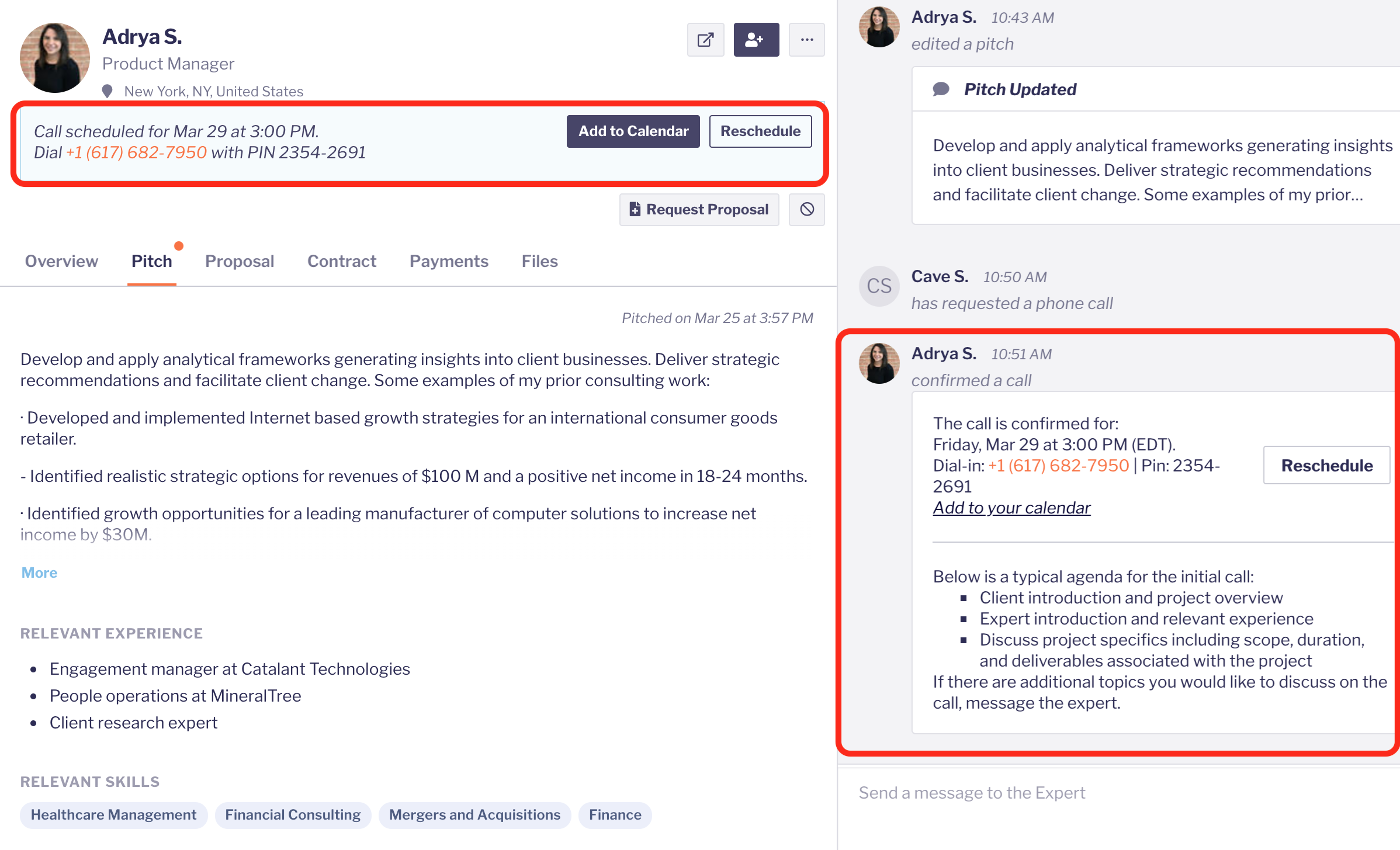 This call is an opportunity for the client to share more details about the project and to learn more about the expert's relevant experience. The typical agenda includes:
Client introduction and project overview.

Expert introduction and relevant experience.

Open discussion of project specifics, including scope, timeline, deliverables, and potential approaches.
If there are additional topics to on the call, log in to Catalant and message the expert before the call.