Completing a Project
When all deliverables have been submitted by the expert, and all payments have been approved, clients can mark the engagement with the expert complete by clicking "Mark Engagement Complete" at the top right of the workspace.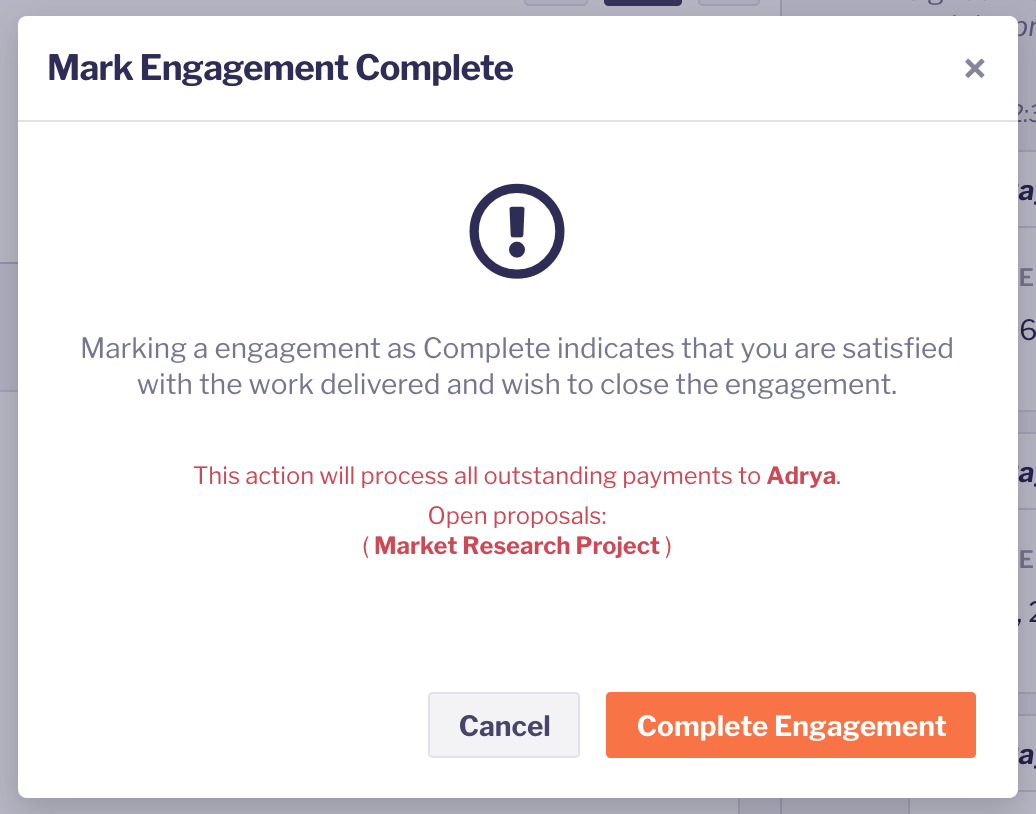 Expert & Project Feedback
After marking the project complete, clients are asked to submit feedback for the expert. The feedback requested includes a summary of the client's experience working with the expert, a 5 star rating on the expert's quality of work, timeliness, expertise, presentation and communication.
Clients can also endorse experts for the top skills demonstrated while working on the project, and indicate whether they would work with the expert again (note: this information is not visible to experts).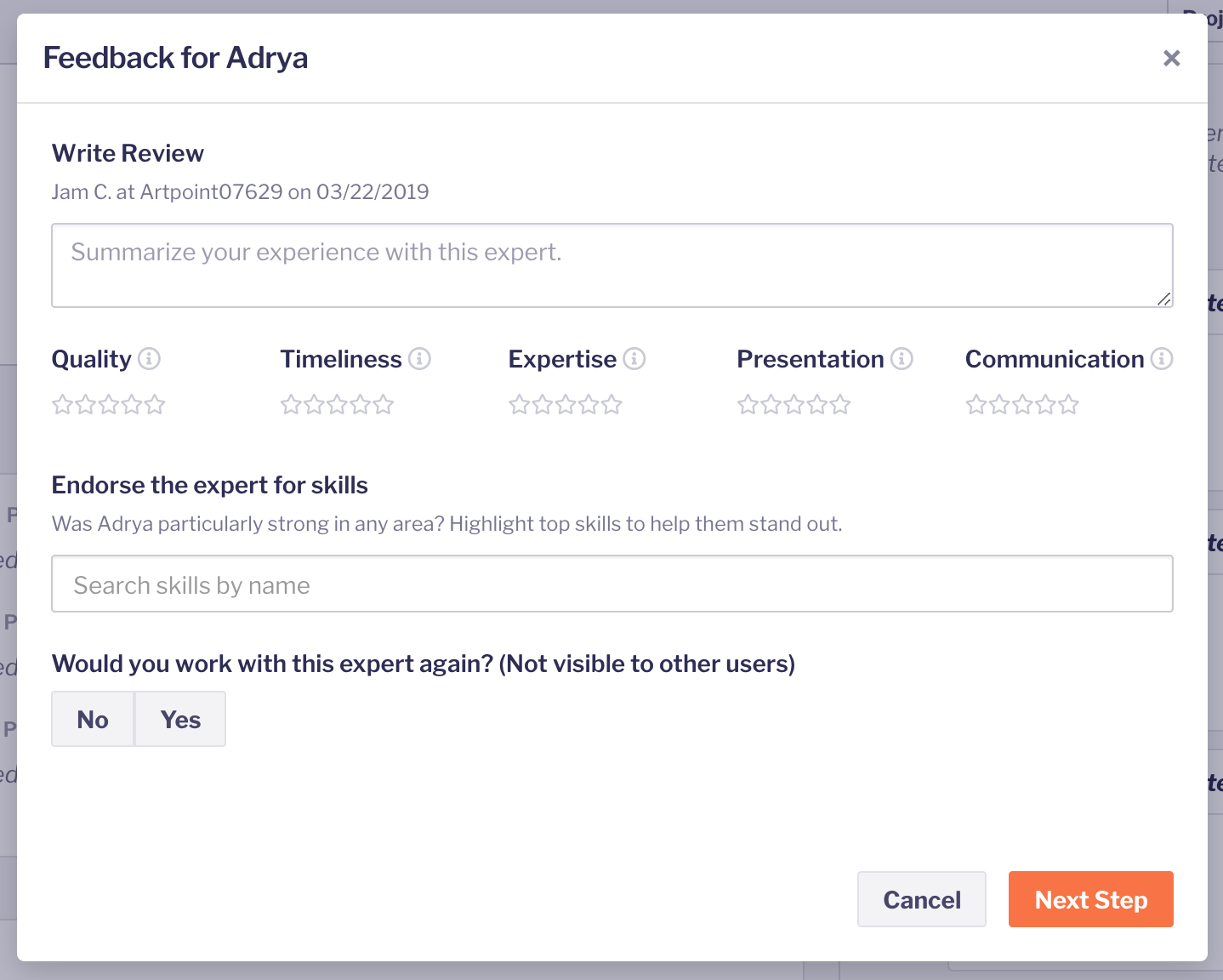 After submitting expert feedback, clients are prompted to submit feedback for Catalant describing their experience using the platform and the value of the project.