For fixed fee projects, clients and experts agree on the total project value and estimated expert payment schedule in the Proposal stage.
Once a contract is fully executed and the project moves to Active, all payment requests and approvals are managed in the Payments tab of the project workspace. Clients are notified via email when their action is required on payment activity.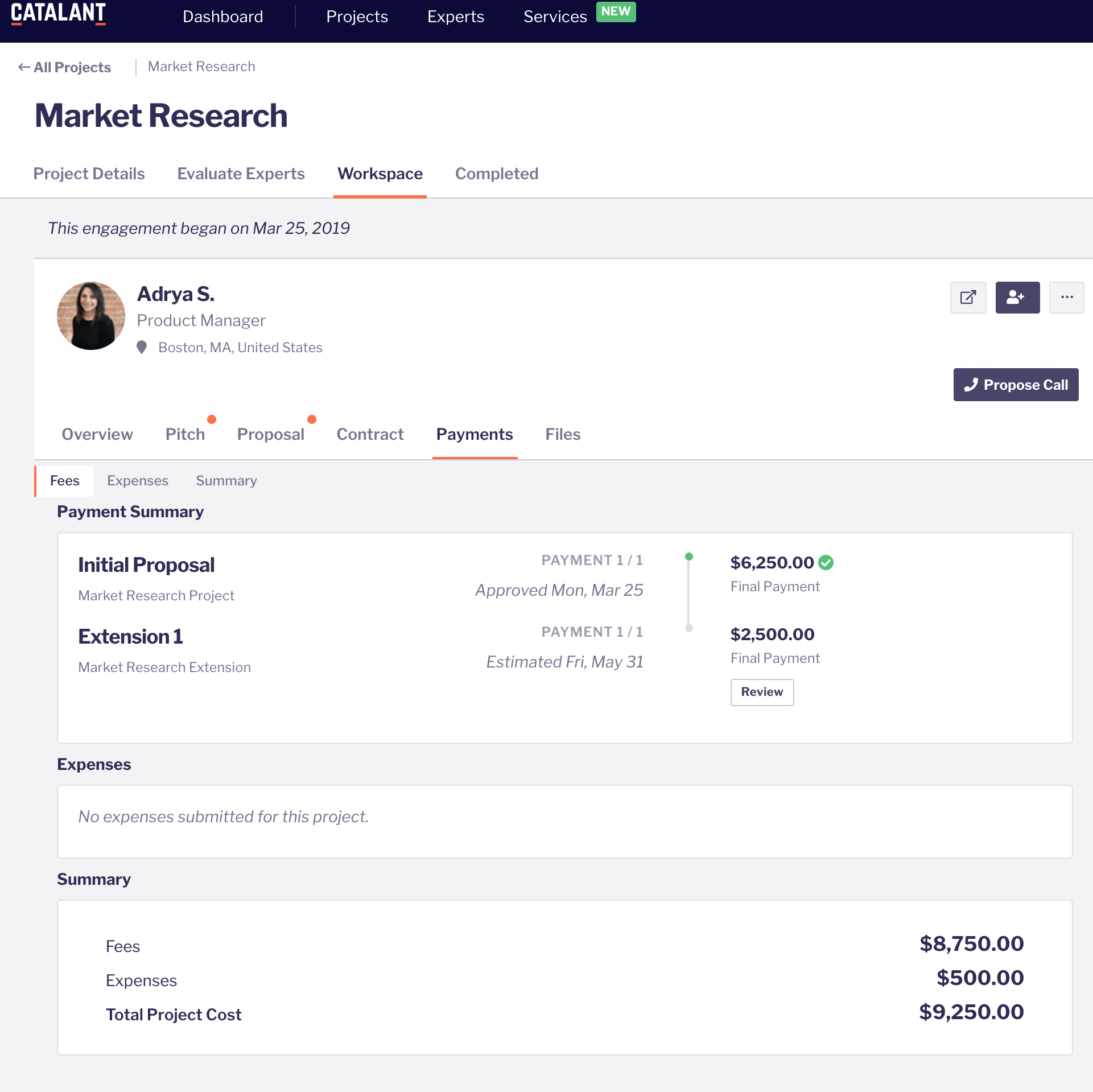 Reviewing Payment Requests
Once an expert requests payment, clients receive the email notification below with details of the request and a direct link to review on the platform. 
On the Payments tab in the platform, clients can review Pending requests and approve or reject payment. If approved, Catalant immediately begins processing payment to the expert. Clients can also reject a payment request and send feedback to the expert. The expert is notified that their payment request has been rejected and can revise as applicable before resubmitting for approval.