Summary
Welcome to Catalant's Client Dashboard. Catalant's Client Dashboard experience allows you to access the resources you need to execute on critical work seamlessly through the Expert Marketplace.
Dashboard features include:
Welcome Banner
The Welcome Banner is kept up to date with the most important information, including education, feature announcements, and more. The welcome banner can be dismissed from your dashboard by clicking X on the top right corner.

Navigation Bar
The Navigation Bar is located on the left side of the screen. Here, you can access all of the primary functions and features that we offer.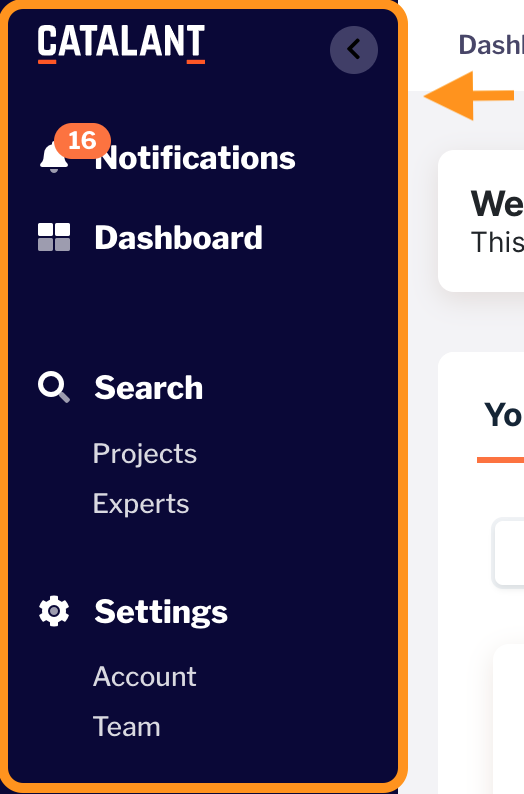 Notifications
Stay up to date with Notifications on projects and messages sent through Catalant. Choose All Projects to see all recent Notifications, or select a specific project under My Projects to see a filtered view of all notifications pertaining to that project.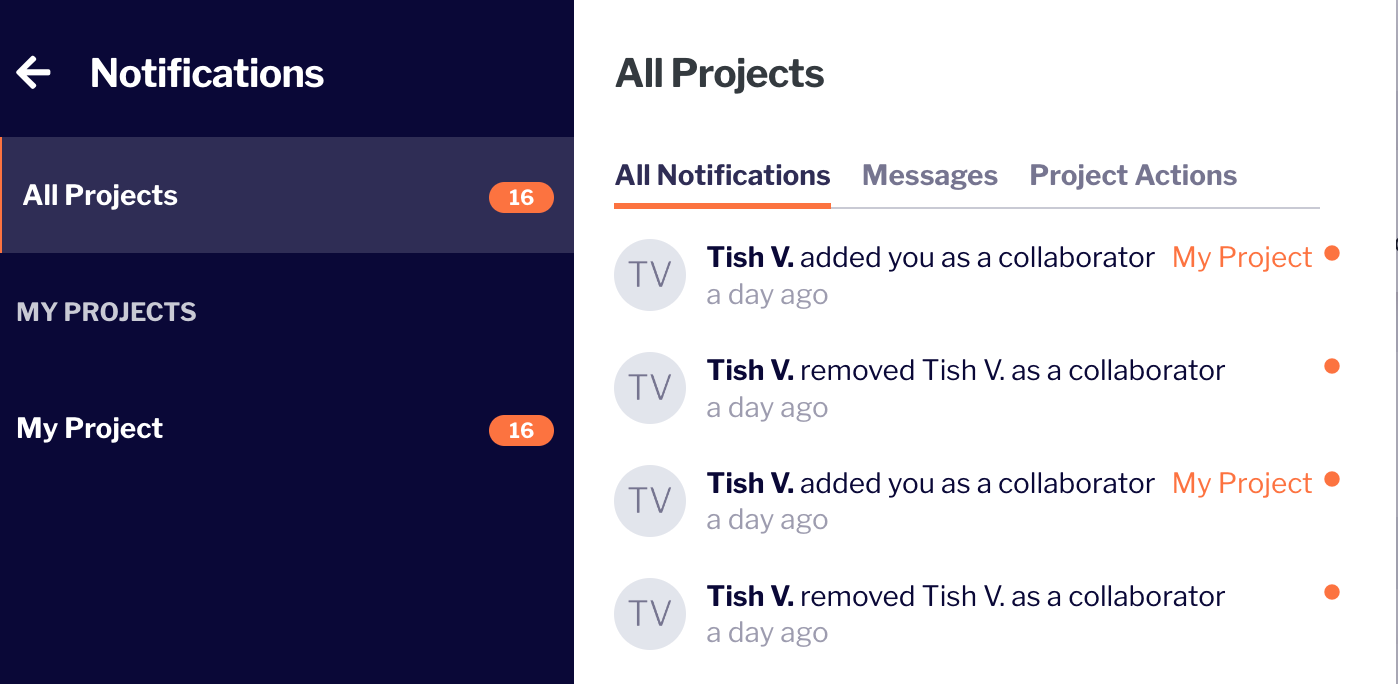 Dashboard
You can return to your Dashboard at any time to create a new project, manage your existing projects or re-engage previously engaged experts in a new project. The Dashboard also provides project statuses, most recent activities, and so much more!

Search
Search has two main functions: finding Experts and searching projects.
Through the Expert Search experience, you can use a keyword search in addition to using filters to narrow your results and find candidates with the most relevant skills and experience.

Search Projects allows you to view and filter both your projects and those of your organization (if applicable). You can use a keyword search or filter by project owner or collaborator, project status, skills, and more.

Settings
Under Settings, you can update your Account and Team at any time.
My Account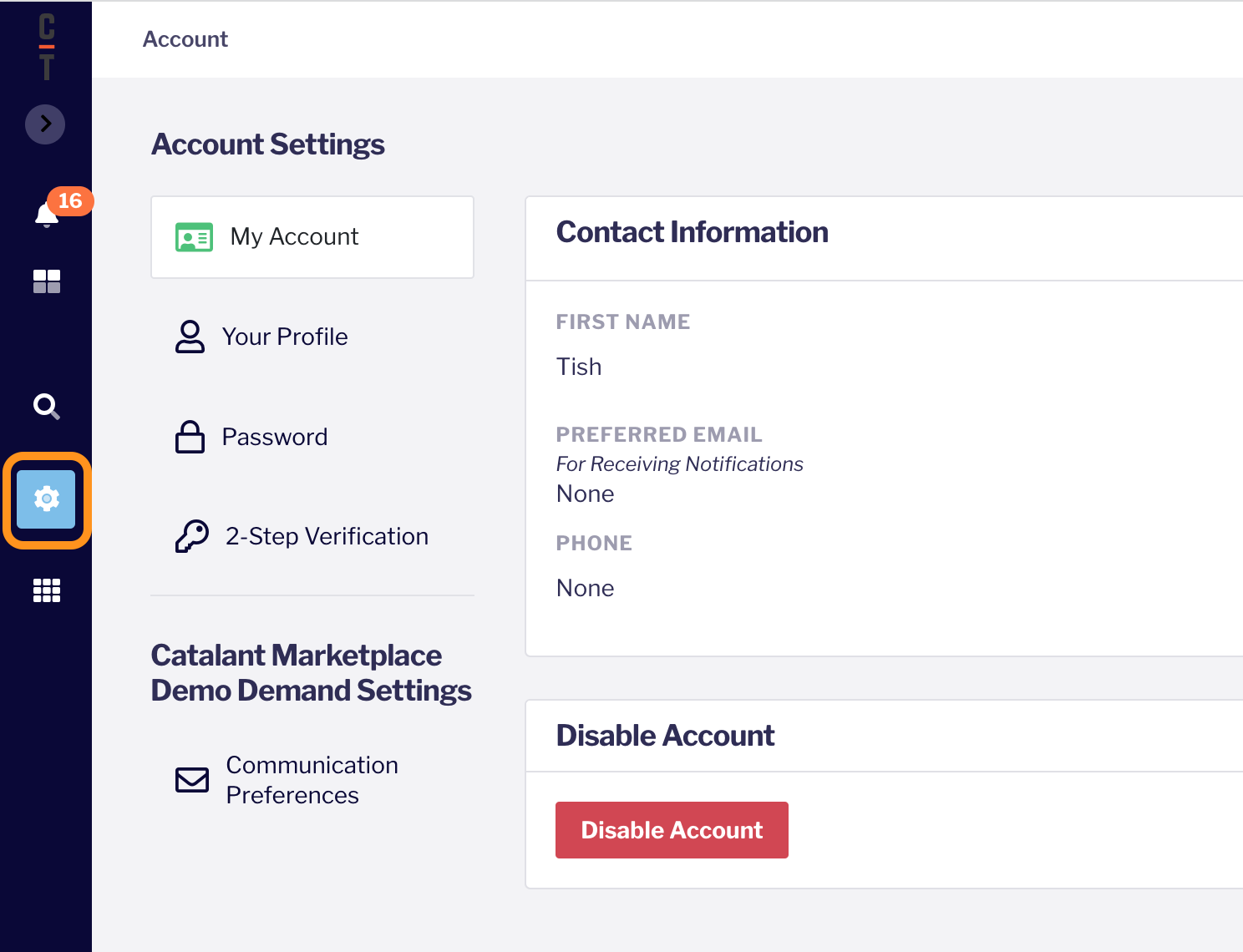 Under Account Settings, you can access the following content:
My Account

: Personal Information, Email Addresses, and Disable Account

Your Profile

: Seniority and Function within your company

Password

: Change Password

2-Step Verification

: Added layer of protection, helping to ensure your account remains protected in the event your password has been compromised

Communications Preferences

: Manage the type of notifications, content, and messages you receive
Team
Team Settings allows you to search for enrolled teammates and invite colleagues who have not yet signed up.

Get Started
Unsure about where to begin? You can post a project to get started or explore our vast network of experts to see their profiles and experiences!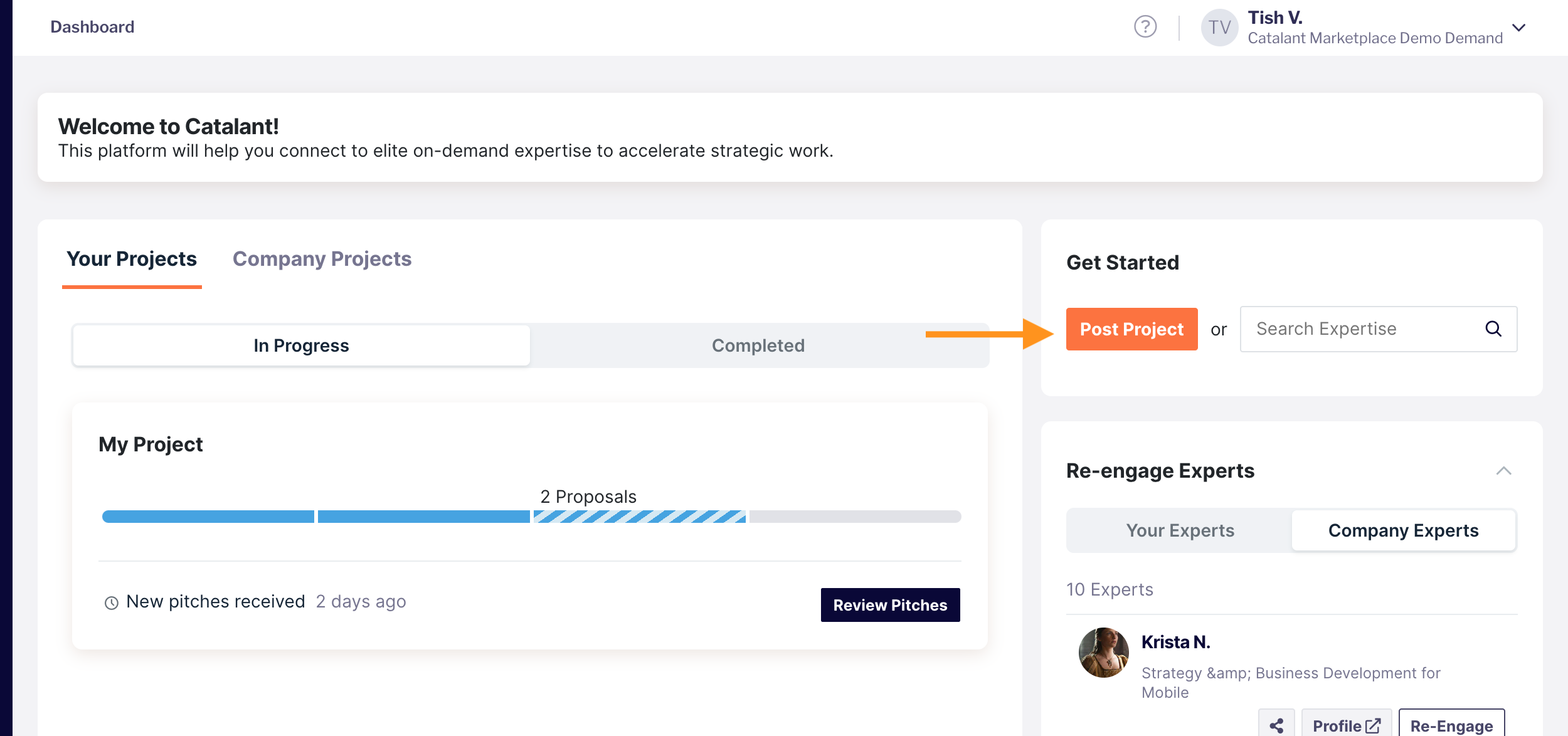 Re-engaging Experts
Clients can quickly see which Experts you have worked with before under Your Experts and re-engage them on a new or existing project. Teammates will be able to view Experts their peers have worked with under Company Experts.
Invite Teammates
Flexible work is the future. Invite your colleagues to join Catalant so they can find the talent they need. Help them reduce the cost of full-time hires by working with quality experts for the right scope and the right cost by clicking Invite!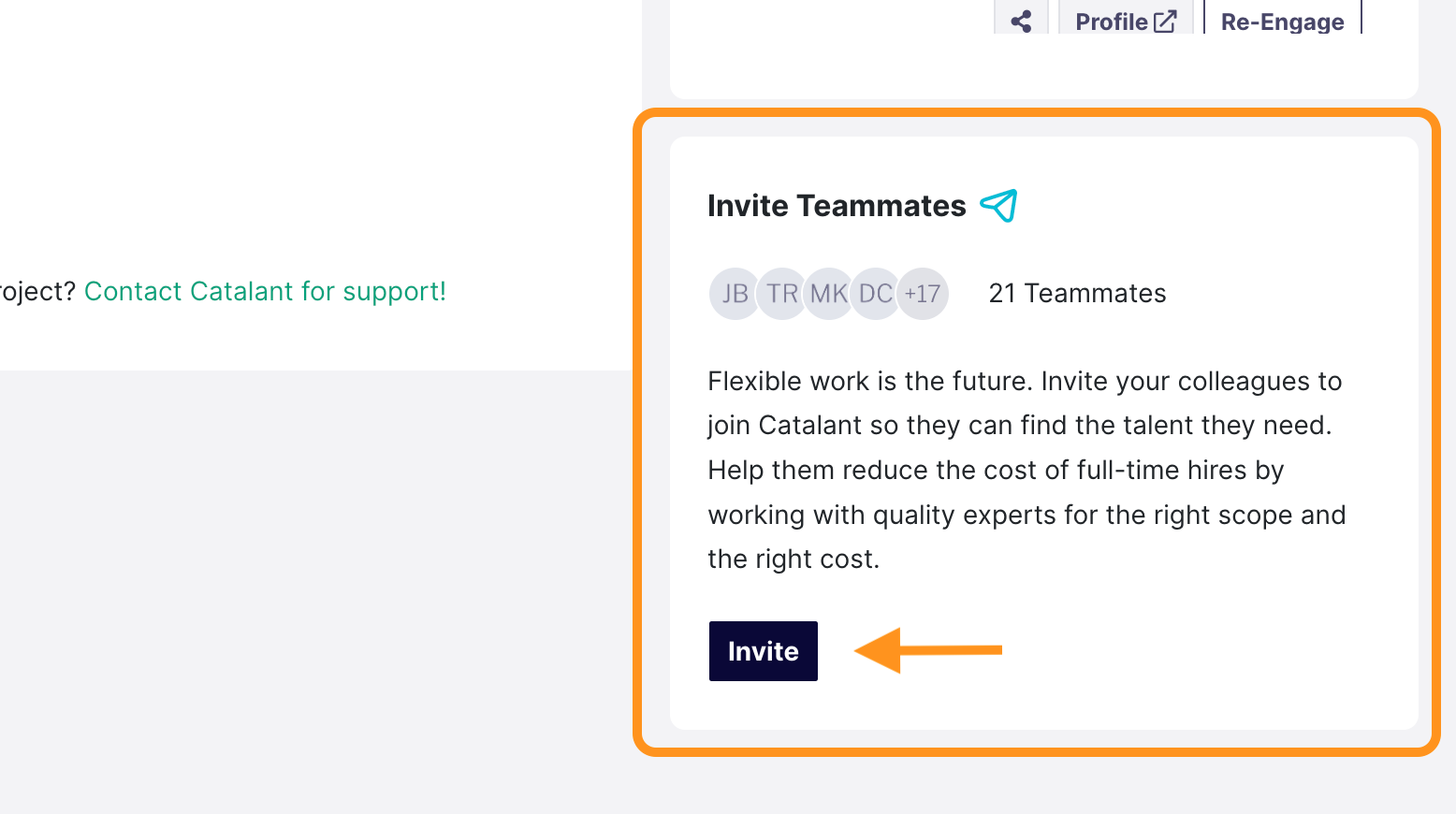 Not sure where to get started? Click HERE to complete a Sales Contact Us Form or email support@gocatalant.com for customer support.